We sanded our wood floors the weekend before last, and it was intense.
I was incredibly anxious about this project. I've said that before about other projects on this very blog, and Tony can tell you that I tend to stew about renovation things IRL as well.  My reaction to the floors, though, was extreme even for me. There were a few moments during the Friday before last, about which I am still deeply ashamed, when I actually cried about the impending weekend of floor sanding. I wasn't crying because we'd made a mistake or found it difficult since, you know, we hadn't started yet. I was crying because I thought it probably would be hard and we almost surely would make a mistake. Very logical, you see? Very, very logical.
There are two main types of wood floor sanders: drum sanders and random orbital sanders. The pros always use drum sanders—they work faster and better, but they can also cause ridges or divots in the floor if used incorrectly. Random orbital sanders are less likely to cause damage, and Bob Vila told us that they're best for do-it-yourselfers. Given that half of our home renovation dream team was already crying about future mistakes, we decided to rent a random orbital sander.
Bob Vila was right: the random orbital sander was easy to use and we never had any concerns about scratching the floor. However, after spending hours sanding our tiny closet and still not getting down to bare wood, we did have many concerns about the time it would take to sand every floor in our house.  Especially because both kinds of sanders require sanding every floor three times, with sandpaper at three grades from coarse to fine. If we exclusively used the random orbital sander, we estimated that we could sand all the rooms three times in maybe six or seven years. Do you think we have all the time in the world, Bob Vila? Do you?!
At this point, it was late on Saturday night. We woke up early Sunday morning to rent a drum sander. In many ways, having two sanders was a best case scenario. Tony was able to use the heavy but effective drum sander for the first pass of every room at the coarse grade, removing all the stain and getting us down to bare wood.  I then followed him with the random orbital sander for passes two and three.
You rent sanders by the day, and we had a return time for both sanders on Monday morning. Because we'd essentially wasted our Saturday (screw you, Bob Vila!) we had 800+ square feet of floor to sand on Sunday. And so we sanded, and sanded, and sanded.  I think we each probably walked the equivalent of a marathon that day, pushing the sanders. The sanders were really loud, and—even though they both had bags attached to capture the bulk of the saw dust—they did generate a fine powdery dust that got all over us and everything in the house. We wore earplugs and ear muffs and masks, and we both still felt a little deaf and congested the next day.
If you've ever watched HGTV, you might think that when you sand a floor with a drum sander, you have to do only one pass over each part of the floor to get it down to bare wood. Either HGTV lies or our rented drum sander was crap, because Tony had to pass over each part of the floor at least three times. You're not ever supposed to go perpendicular to the wood grain, but going with the wood grain (which is recommended) seemed to take ten times longer. Tony ended up doing three passes like this, which the guy at Home Depot said was okay:
I sanded with the wood grain with the random orbital sander, but I was also using softer sandpaper so it wouldn't have been as big of a deal if I had gone perpendicular. Is that an interesting fact? I honestly can't tell anymore.
Anyway, it took hours. Wearing earplugs always makes me feel a little weird, like I'm closed off from the world and very alone with my thoughts. Wearing earplugs while doing a loud, repetitive activity for an extremely long time enhanced that feeling ten-fold. I had about 500 conversations in my head with various people, considered every facet of my job, wondered about certain friends and acquaintances, remembered every dumb thing I'd said or done in the last year, and felt profoundly grateful that I get to work on this cool old house with a cool not-so-old dude.
Finally, after approximately 16 straight hours of sanding, we finished. It was 2am and we were practically asleep standing up. We went home and collapsed for four hours, then got up, returned the sanders, and went to work on Monday morning.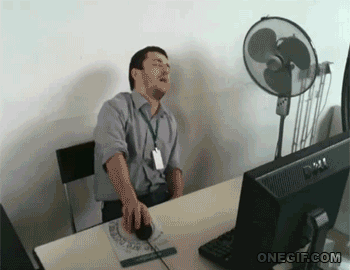 Sanding the floors was mostly easier than the internet lead me to believe it would be. It didn't require nearly as much skill as I thought it would, but it was supremely exhausting. Most of that was the result of us sanding for sixteen hours straight, though. If we ever sand floors again, we will make sure to rent sanders for the entire weekend, or take a day off work and do it over three days.
You can tell in the above picture that the floors aren't sanded all the way to the edge. The drum and orbital sanders can only get within five or six inches of the wall. We have to rent an edge sander to get the remaining bit close to the wall. We actually rented an edge sander and did the kitchen and back bedroom after these photos were taken, and we're renting it again this weekend to finish. After that, we're skipping stain entirely and just putting down a satin polyurethane to protect the wood.
Isn't it the most beautiful old wood you've ever seen? We're really excited about it. I knew the floor would look better without the dark stain, but it seems especially spectacular. I mean, look at all those cool knot holes in the floor of the closet up there! Just look at them!