Sorry for my absence, internet!  We took a short break from house projects because Tony threw out his back lifting a giant tub of paint and was in horrible pain for several days. The silver lining was that this break allowed us to get caught up on the second season of Broad City. Dang that's a funny show.
My brother recommended Broad City to me around the same time he recommended the podcast Throwing Shade. Both are incredible and if you want more NSFW humor in your life, check them out immediately. My bother has impeccable taste.
I've got some big house news to share today [drumroll plz]: WE HAVE A WORKING TOILET!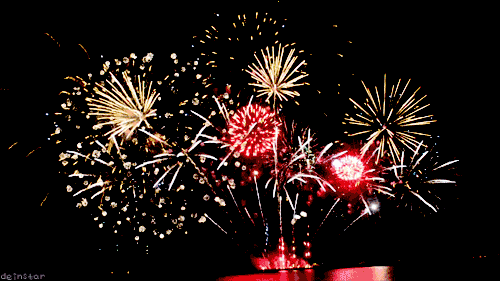 It turns out that the only thing better than a functional toilet is a functional toilet you installed yourself! That's right, people, Tony and I installed this toilet by ourselves and it flushes and everything. What?! Apparently we're a real life plumber dream team. Life goal achieved!
Speaking of being an amazing house renovating dream team, remember when our kitchen looked liked this?
Well. There's been some improvement:
Yes, that is a fully drywalled, mudded, primed, and painted kitchen. WHY DO YOU ASK? Lately I've been having this strange feeling that we might one day be able to prepare and eat food in our kitchen. It's odd, I tell you.
This past Saturday, Tony's parents came over and Tony's mom primed the living room with me. This just shows how mean Tony and I are because that's the biggest room in the house. Sorry, Kathy! Also, thanks for your help!
Tony's dad worked with Tony on the kitchen doorframe. I forgot to blog about this before, but when we bought the place we noticed that the  doorway  from the foyer to the kitchen had at one point clearly held a door. The other door in the foyer is a beautiful French door, and I remember thinking on closing day that it would be awesome to one day find an old French door for the kitchen doorway, too.
Literally one day later, I got this text message:
How's that for amazing? YES we wanted the door and YES Katy's mom is an angel who gave it to us as a wedding present. Thank you, Jill (and Katy and Geoff for hauling the door over)! Our house is full of the world's best wedding presents.
The door is exactly the right height for the existing doorframe, but it is maybe an inch and a half too narrow. My first thought was to widen the door. It turns out that's a dumb plan because (a) the glass panes would be off center, looking weird and (b) it would very likely  crack along the seam because the door is super heavy. Fortunately, Tony and Tony's dad are smart dudes and they realized they could just build out the doorframe a little bit on one side, thereby narrowing it to perfect door size. Last weekend they carefully removed the moulding and built out the frame. Soon they'll replace the original moulding and install the door and no one will be the wiser.
You can see the doorframe in question in these shots:
It might seem like a radical act to narrow a doorway, but this is a funky doorway anyway. You can maybe tell in the above photos that it is weirdly close to the cabinets, and the placement of the cabinets ensures that only about two-thirds of the doorway are functional. Here's a floor plan, because I know how much Kristina appreciates them:
In a modern house, this would not be up to code. But we're working with an old house and funky doorways add character, right? In any case, narrowing it by a couple inches on the side by the cabinets is not going to reduce the doorway's functionality in any way, so we're all good. Plus, I take a sick pleasure in the fact that Tony and I are making a doorway in our house narrower while everyone on House Hunters is demanding open concept at every turn. It's the little things, you know?
Up next on the agenda is skim coating and painting the ceilings, which seem like good things to finish before we tackle sanding and staining the floors. We also want to get the closet in a semi-functional state with a clothes bar and maybe a shelf or two. Then we'll refinish the floors and move in. What!? We might actually do this by our self-imposed deadline of September 15th. (Funny thing: remember back in this post when I said we'd move in by July? Ha! Ha ha.)