Yooohooooo! It's been so long since I've fawnlogged. Hello! It's good to be back!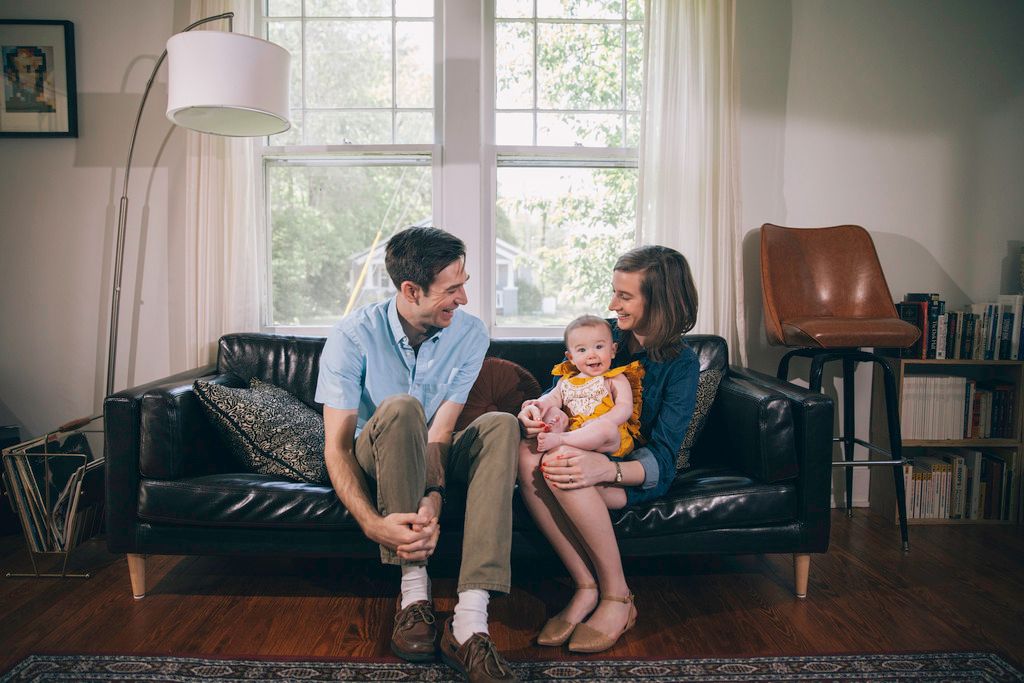 A few weeks ago we got family photos taken. They turned out so well that I wanted to share them and dispense my family photo advice, as one does after having had a single successful family photo experience. Side note: Isn't it awful how the internet gives us license to share our opinions as if they're facts? Every idiot becomes an expert online. In my experience, many of these idiots-cum-experts congregate on parenting blogs and forums. I swear to god, becoming aware of the copious amounts of self-righteous parenting advice online might be my least favorite part of being a mom. How are all these know-it-alls so positive their babies do X or Y because of Z? And why are they so sure every baby is the exact same? I would love to be that stupidly confident for a day, just to know how it feels. I also really hope that, even once, those internet experts look hard at themselves at 2 in the morning and think about what they've done. Picture me like Oprah handing out cars.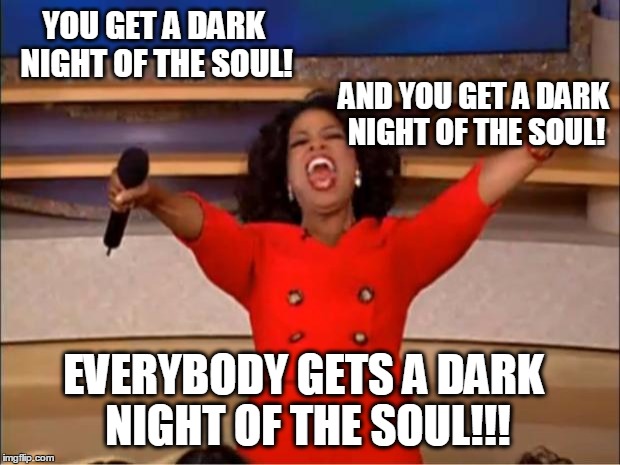 Anyway, back to the family photos and my own, personal expert opinion. We decided to have them taken in our house, since it's really our first baby and true love. I'm so glad we did because (a) our house looks fabulous and (b) having them taken at home made the whole experience more comfortable. Tony and I are usually so awkward in formal photos that I think this decision was key! Anything to keep us from feeling awkward and, in turn, making weird faces. (This is also why I highly recommend having a drink before getting your picture taken.  I still wish we had done that for our engagement photos. We got these pictures taken before noon so it didn't feel right in this case, but I'm not above getting a little tipsy in the name of vanity).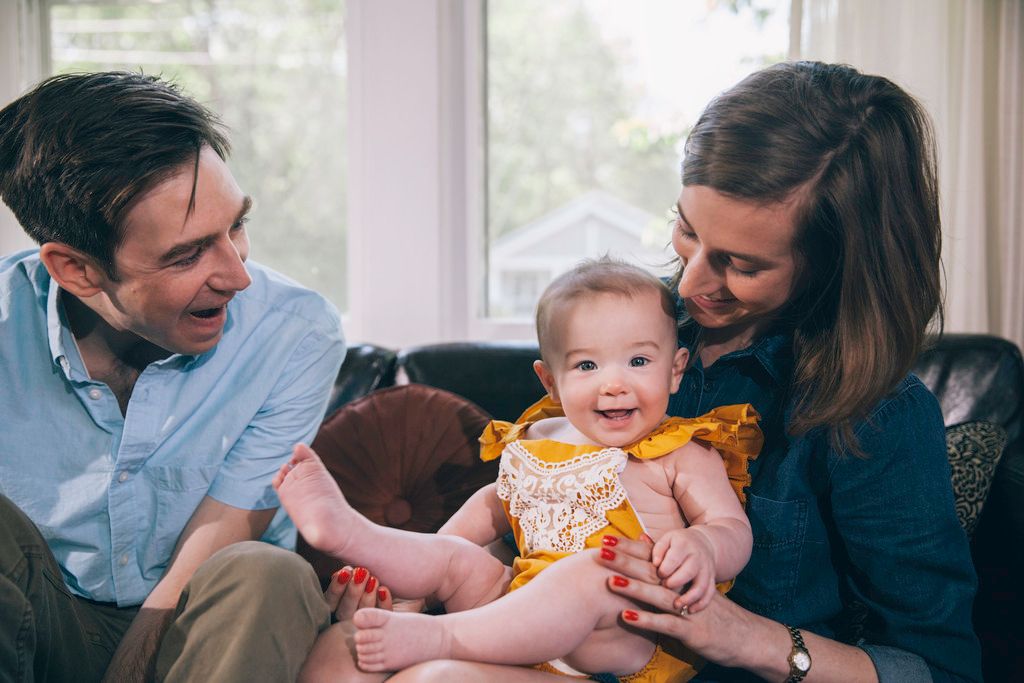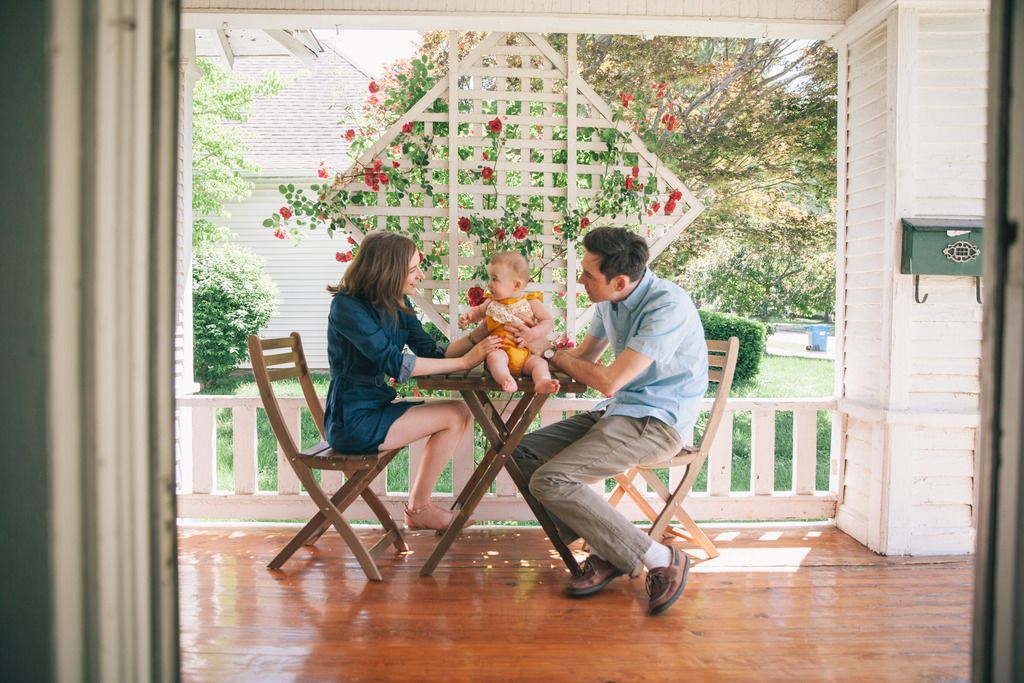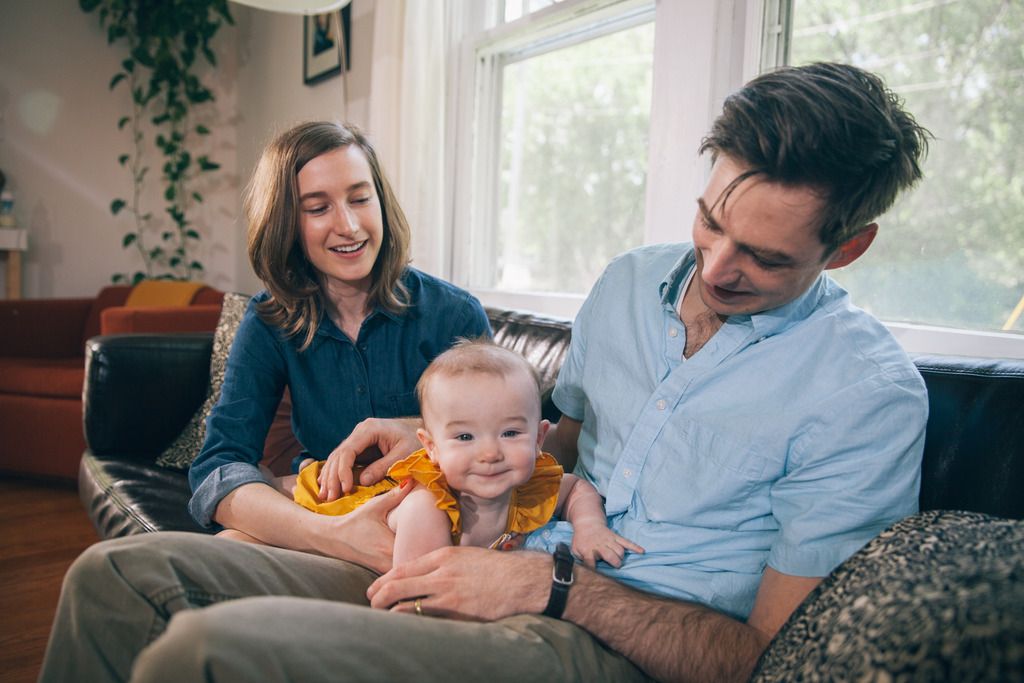 I thought a lot about our outfits. I didn't want to go too matchy-matchy, but I did want our clothes to look cohesive.  Also, because of our aforementioned awkwardness, we tried to pick outfits we actually wear. Like having them taken at home, I think this led to less anxiety and better photos.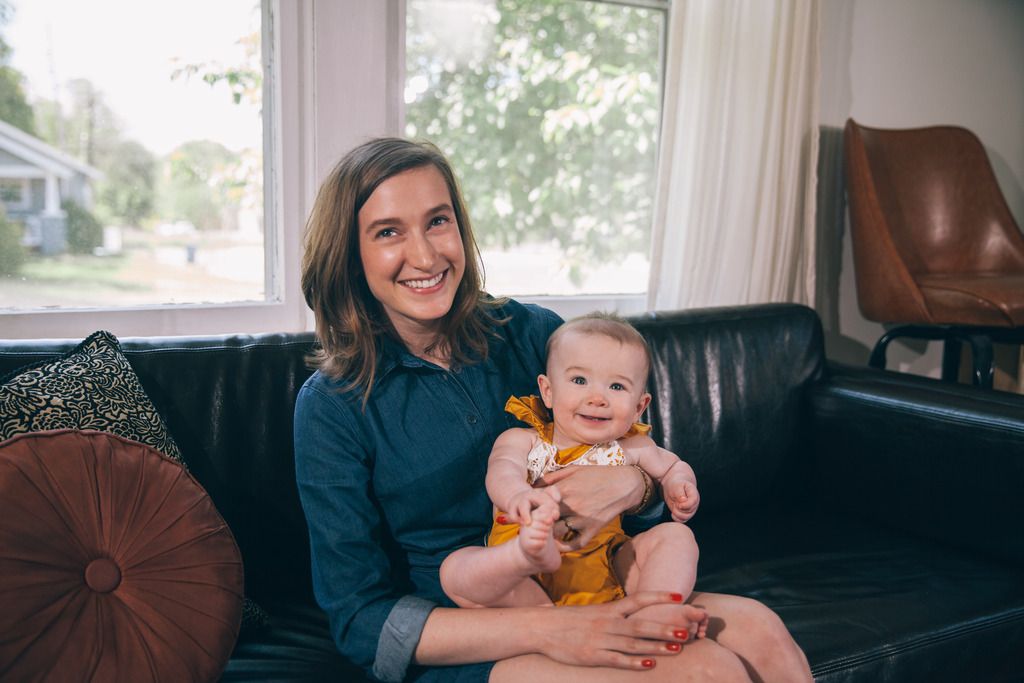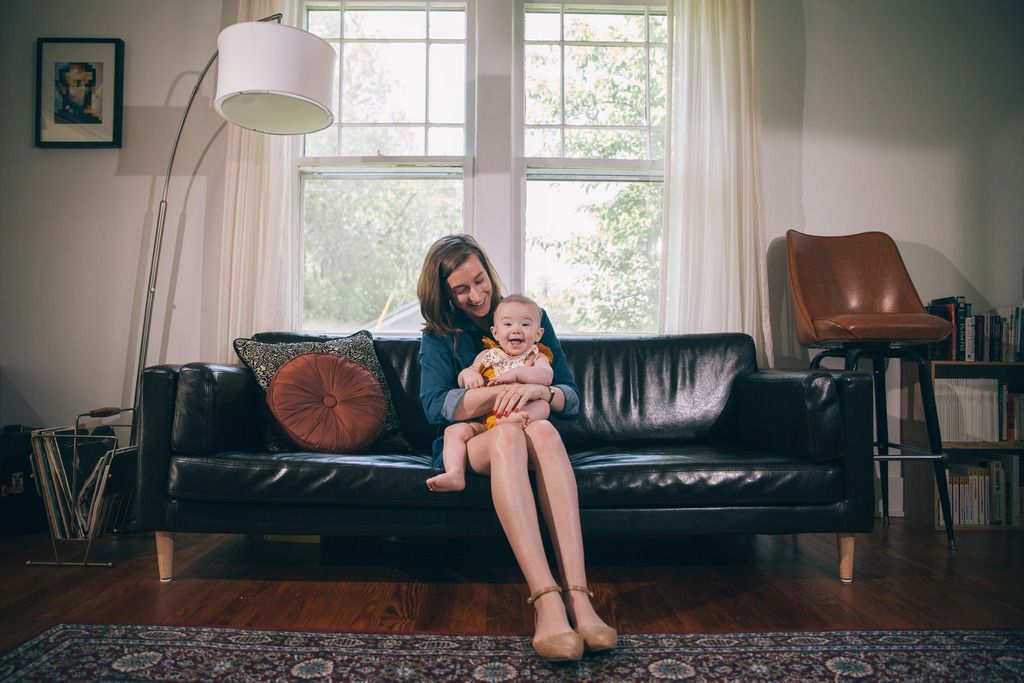 I got the dress I'm wearing on clearance last year at Topshop and have worn it a bunch over the last couple months. The shoes I bought this spring and wear almost daily (they're sold out in the color I have, but still available in blue and white). Tony has had his pants, shoes, and watch for forever but I forced him to buy a new shirt (this one).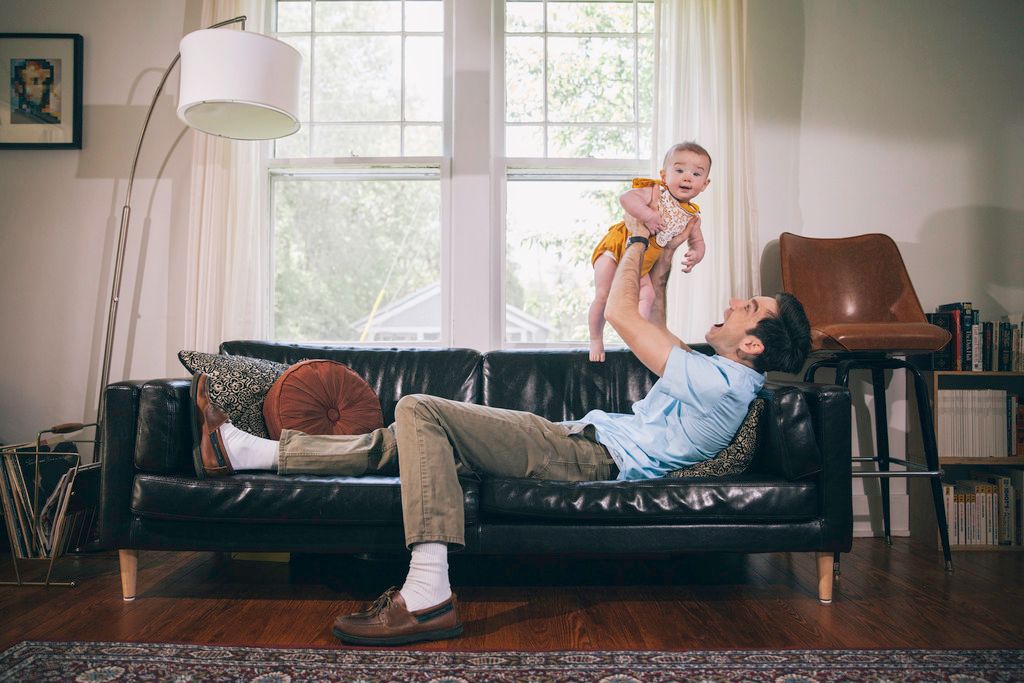 Gail's outfit was a last minute decision that turned out great! I had been planned to put her in a hand-me-down floral dress we already had, but decided two days before the shoot that I didn't like it. I ended up getting her this romper.  I love it! It came with a headband but I rarely put anything on Gail's head so I skipped it. I also ordered her sandals, but they were too small when they arrived. I think it was a happy accident because why cover up those cute, squishy feet? I'm really glad we put her in something solid-colored rather than patterned like I had originally planned. I think it keeps the focus on her sweet lil face.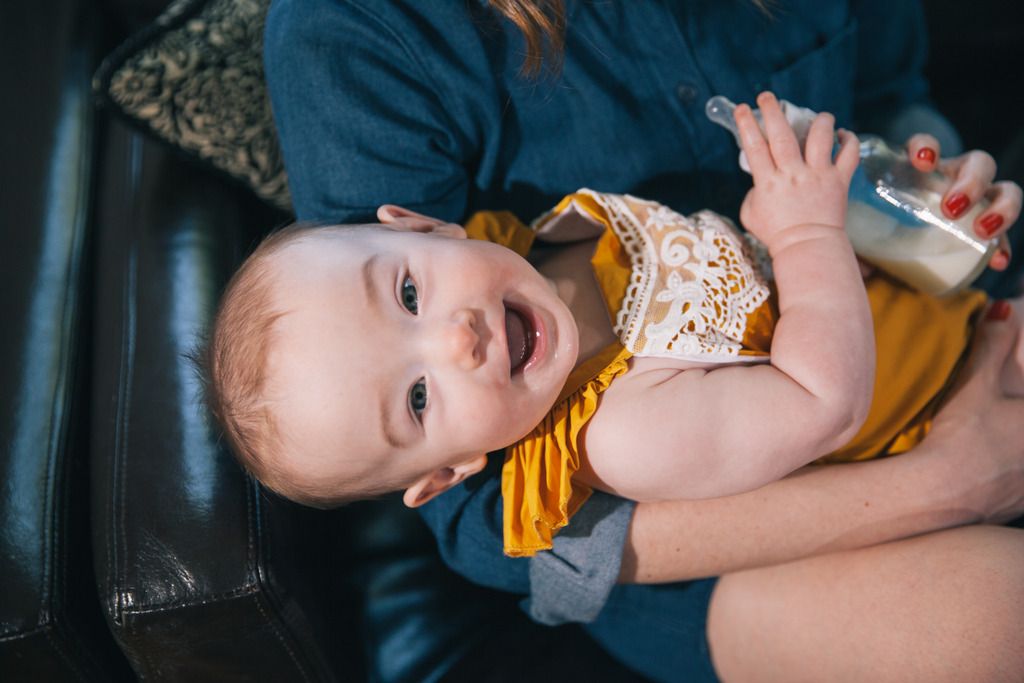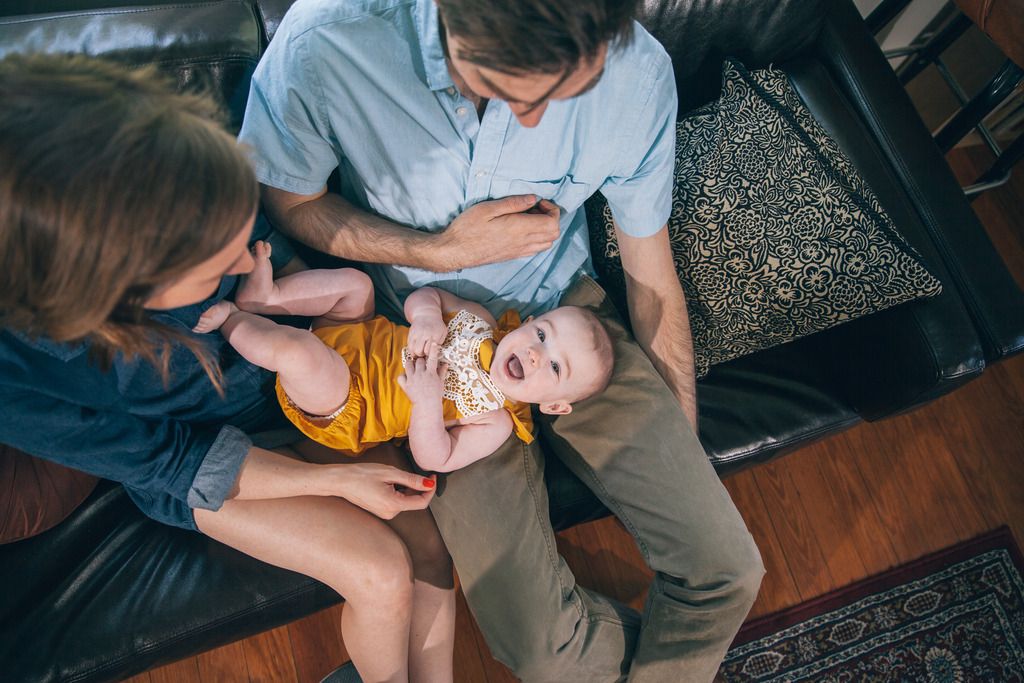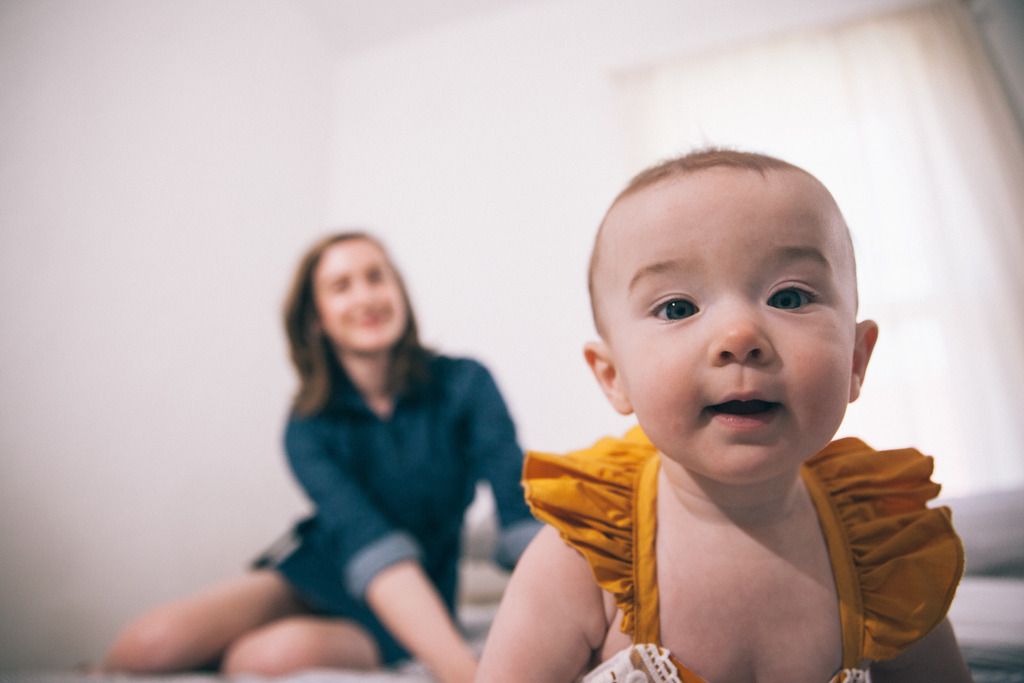 The fact that our rosebush looks amazing was dumb luck. We inherited that awesome rose bush when we bought our house and pruned the heck out of it, since it was super overgrown. The pruning seems to have made it happy! Somehow we timed the photo shoot to coincide with tons of blooms. Let's pretend I really have my life together and planned for that!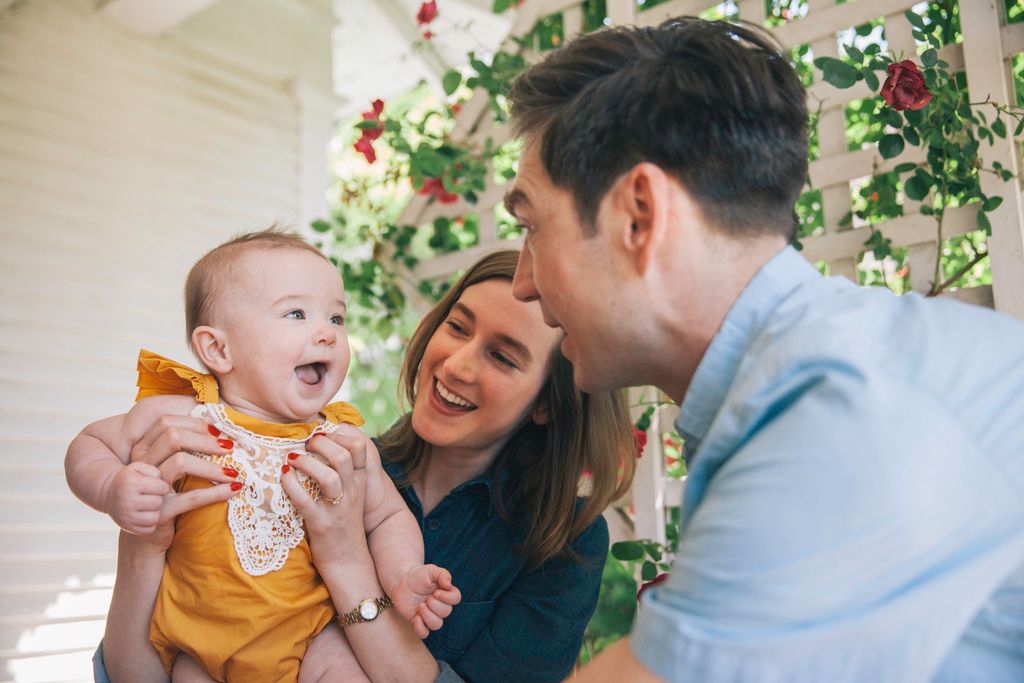 I'm so happy we got these photos taken! I usually hate pictures of myself but I really love these! And I know I'm always going to be glad that we captured Gail at this moment of critical cuteness. Could she be any cuter? Not to me, she couldn't!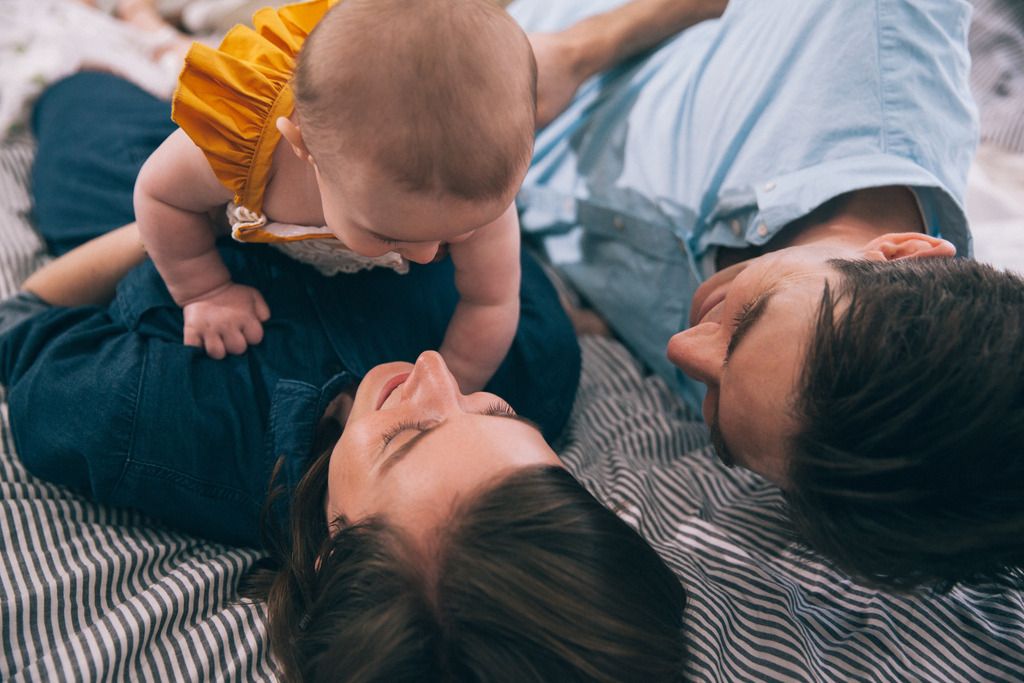 So, yeah! I love these photos! I love my house! I love my blog! I love my baby and my husband! Thanks for looking at the most narcissistic fawnlog ever! I love you, too!